Code signing is the process of using digital certificates to sign software applications for safe distribution and hassle-free installation. By digitally signing software with a certificate issued by a reputable public certificate authority (such as SSL.com), developers can assure end-users that the software they wish to install:
Has been issued by a known and trusted developer.
Has not been tampered with or compromised after having been signed.
Code signing is especially useful for software distributed via the Internet, where there are ample opportunities for malicious third parties to alter applications to introduce malware or viruses, and/or impersonate legitimate software suppliers.
By digitally signing code, developers also prevent users from having to click through OS warning messages or change default security settings when installing software.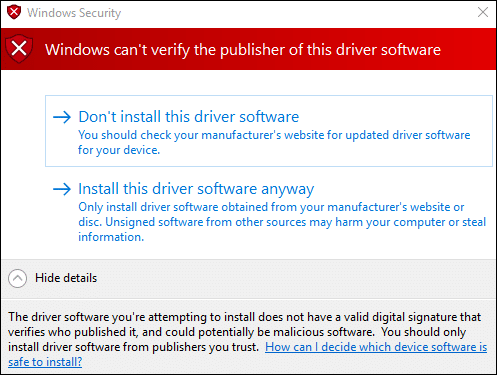 For a more detailed overview of code signing, please read SSL.com's Introduction to Code Signing article.
To support a range of developer authentication needs, SSL.com offers both OV and EV code signing certificates. EV certificates are required for signing Windows drivers, and, unlike OV, are stored on a FIPS USB token. To find out more about the differences between EV and OV code signing certificates, please read this FAQ.
Detailed instructions on ordering, retrieving, and working with code signing certificates can be found in the following SSL.com how-tos:
If you have any questions about these products, please contact us by email at
Support@SSL.com
, by phone at 1-877-SSL-SECURE, or just click the chat link at the bottom right of this screen.