This article will show you how to correct the "No Private Key" error message in Windows Internet Information Server (IIS). If you receive this error, it indicates that a previous attempt to import the certificate in IIS failed to include the private key.
To correct this, you will:
Importing the Certificate with MMC
Open MMC on your computer (you can locate this program by typing "mmc" in your Windows search bar).

Select "File > Add/Remove Snap-in" (or type Control-M). Select "Certificates" and click the Add button.

Select "Computer account" and click Next…

…then direct the snap-in to manage the "Local computer" and click Finish.

Click OK to add the snap-in.
Next, navigate to the "Certificates (Local Computer) > Personal > Certificates" folder.

Right-click the folder and select "All tasks > Import" from the menu to open the Certificate Import Wizard.

Capture the Serial Number
Double-click to open the certificate, then select the "Details" tab to find and capture the serial number.

Run the certutil Program
Export the Corrected Certificate
Re-importing the Certificate with IIS
You will now have a file you can re-import via IIS without throwing the "No Private Key" error. SSL.com has general instructions on how to do this in a separate article here. For our purposes, just remember to choose "Import" instead of "Complete Certificate Request" when processing this certificate and to enter the password when prompted.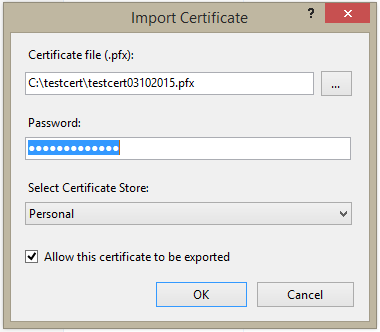 Remember also to set the Type to "https" and the Port to "443" (unless otherwise instructed by your network administrator) when binding the certificate to the site.