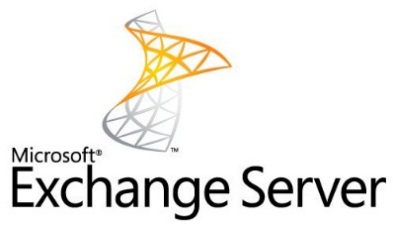 We've already talked about SSL certificate for Exchange Servers in a general way, but we're going to take a closer look at securing an instance of Microsoft Exchange Server 2013. The good news is that it's a really simple set of steps that you need to take.
If you're familiar with Exchange Server 2013 and SSL certificates, you're not going to have any problems. Just in case you're not up to speed with both, we're going to go over the basics to help give you a general understanding of how to lock down and secure Microsoft Exchange Server for your company.
What's New in Exchange Server 2013?
Before we go over the step you want to take to install an SSL certificate on Exchange Server 2013, we're going to take a quick look at the major changes in this version of Microsoft's communication solution. While you may be familiar with all of these, this is a good refresher.
While Exchange Server 2013 had other upgrades and changes, the ones listed above are the main ones we think you should know about.
What Type of SSL Certificate Should You Use?
This is going to depend on your needs, but here is a short list of the types of SSL certificates we recommend for Exchange Server 2013 set-ups.
How to Install SSL Certificate on Microsoft Exchange Server 2013
In general, you're going to want an SSL certificate that will handle more than one domain. This is referred to as a "Subject Alternate Name" (SAN) certificate. Others may refer to it as a "Unified Communications" (UC) certificate. Either way, the process of getting it installed correctly is composed of three basic steps.
STEP 1 – CSR Creation
Create the Certificate Signing Request to a Certificate Authority – like SSL.com. To generate the CSR, you want to run the following command:
New-ExchangeCertificate
STEP 2 – Certificate Installation
After you have been issued your SSL certificate, the next step is to install it. If you received a .crt file, you will need to install intermediate certificates separately. If you received .p7b certificate file, the intermediary certificates are already installed. Either way, you will want to get the main SSL certificate installed by issuing the following command:
Import-ExchangeCertificate
STEP 3 – Testing
A lot of people like to skip this step, but we don't recommend it. Once your SSL certificate is installed, you want to ensure that it is working correctly. To check out the installation, run the following command:
Get-ExchangeCertificate
This will give you a quick look at what happened after installing the certificate and allow you to ensure that it was set-up correctly before you move forward.
Resources for Exchange Server 2013 SSL Certificates
Here are a few other links that may be useful for installing an SSL certificate on your Exchange Server 2013 correctly.
Exchange Server 2013 Commands
Here is a handy list of all the Microsoft pages about the various commands you'll be using to install an SSL certificate on an Exchange Server 2013 setup.
Do you have specific questions about choosing the right SSL certificate for an Exchange Server 2013 installation? Leave a comment below or contact us, and we'll make sure you get the answers you need. Once you've installed SSL certificates on an Exchange Server once or twice, it's going to become easier. Let us know if you found this page useful.