Enterprise EV UCC/SAN SSL
Obtain the Highest Level of Trust with EV UCC SSL/TLS
SSL.com's EV UCC/SAN Certificate provides the highest level of validation for multiple domains. Each organization is thoroughly vetted to ensure authenticity beyond the standard domain validation methods.
Our Extended Validation Unified Communications Certificate (EV UCC) provides versatile security and displays any verified information for up to 500 unique domains.
The EV process helps boost customer trust while providing versatility, credibility, as well as differentiation from competitors.
As an SSL.com customer, you now have the option to enroll your order for expedited processing and shipping. For only $499, this service allows your order to be prioritized at the top of the queue for review and issuance and shipped through the fastest available method. Head over to

 this page

 to read the instructions on how you can place your order for expedited processing and shipping.
Why choose EV UCC/SAN SSL?
Increase Customer Confidence with a free Site Seal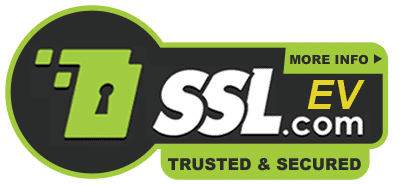 The presence of the SSL.com Site Seal will help indicate to visitors that a website is secure and trusted. Increase visitor to customer conversion and retention.
Efficiency With The Highest Trust
BUBA CARLOS LUKAS
on EV UCC/SAN SSL
SSL.com is one the must one secure as I am very happy with And i we like to direct many of client over to the site Your Regards Buba Carlos Lukas,
I just spent about an 2 hours with the best tech support agent named Charls. He walked me through some very tricky / complicated steps despite my limited knowledge. Any company that employs people like Charls has my continued business. Sincerely. Danny
I order my new ssl certifcate for exchnage 2013 and all work fine.. the support is great and the order process is very fast ! compliments
Martin Leclerc
on EV UCC/SAN SSL
Security trust is the key
Mike Ong
on EV UCC/SAN SSL
There is no substitute for the green address bar that the EV SSL/TLS provides. After a walk through we got our ssl same day.
Isabel Chan
on EV UCC/SAN SSL
The EV takes a day to get but it is worth it to have the green address bar on your website. FYI there is no wildcard allowed for EV that is an industrywide restriction.
Gan Rusek
on EV UCC/SAN SSL
The support team is tops they helped eliminate all ssl related problems and give us green bars on all of our web sites
Milo Povich
on EV UCC/SAN SSL
It's New Years Eve and our EV cert arrived! I had to call them to check up on it but heck it's the day before 2016 and someone answered the phone so they deserve props.
Adam Schuler
on EV UCC/SAN SSL
They did the validation in just a couple of hours and now we have ev ssl on all our sites. If your doing ecommerce, you MUST have ev.
Kevin Hewlitt
on EV UCC/SAN SSL
Successfully installed ev on our dealership sites. Great experience with these guys.