SSL.com now offers the popular ACME protocol to all customers for SSL/TLS certificate automation.
What is ACME?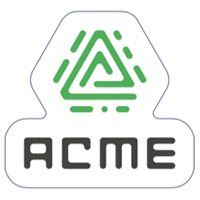 Automated Certificate Management Environment (ACME) is a standard protocol for automating domain validation, installation, and management of X.509 certificates. The ACME protocol was designed by the Internet Security Research Group and is described in IETF RFC 8555. As a well-documented, open standard with many available client implementations, ACME is being widely adopted as an enterprise certificate automation solution.
With SSL.com's implementation of ACME, all of our customers can now take advantage of this popular protocol to easily automate SSL/TLS website certificate issuance and renewal.
Advantages of SSL.com ACME
Learn More
Check out these resources for complete information on using ACME with SSL.com: